I've missed almost all of these somewhat inexplicably but Moorea's
52 lists
project is a great project to get involved with if you like a good list, as I do!
This week's prompt is inspired by the good old fashioned Spring Clean... how would you focus on cleansing your life? Here's my list ~
clean up my diet: 90/10 veg/meat, drastically reduce sugar & dairy intake
tidy my crafting corner
clear out my wardrobe
organise my jewellery & crafting stash
unfollow people I don't interact with on social media
sort through & file away everything on my work desk
open the windows
dye my hair
give away things that I don't need or use
~ This week I will spring clean by *Creating a new altar
What are you planning to do to see in Spring? I've been dying to change my wardrobe for absolutely ages, I could feel a shift between who I was and who I am becoming. I got a couple of new pieces at the weekend which have given me the confidence boost I needed so clearing out my wardrobe will be almost cathartic. Now we just need spring to actually make an appearance...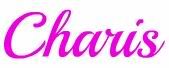 PS. This post has weird gaps in it even though it doesn't as a draft.. blogger is driving me nuts!
Follow my blog with Bloglovin