Today's recipe is actually what Tom and I had for dinner last night! It's very filling so you don't really need anything with it apart from some salad.
You will need: *cauliflower *beetroot * sweetcorn *mushrooms *carrots *250ml creme fraiche *250ml double cream *mature cheddar cheese *wholegrain mustard
*Dice the vegetables
*Steam the cauliflower until tender (approx 7 minutes)
*Layer all of the veggies up in a casserole dish.
*Add the creme fraiche and cream and the mustard to taste and stir in
*Place in the oven on 200c.
*After 10 minutes remove and give a good stir and replace in the oven
*Grate the cheese
*After a further 10 minutes remove, add cheese and replace for another five minutes.
*Voila! Serve and enjoy.
You can change this dish up and use different vegetables such as onion, peppers, aubergine, shallots or whatever you fancy. You could also try different cheese toppings such as goats' cheese for a bit of a twist. do you know any great veggie recipes? I'd love to see them if you do :)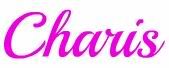 PS. Want to help me raise money for the Epilepsy Society? 50% of every sale from my shop throughout May will go to them, and for every new follower I gain on GFC, bloglovin or HelloCotton I'll donate £1, so join me!