I'm bringing back
The Pink Post
, which started life way back when,
here
. Pink is a bit like Marmite really isn't it? You either love it or hate it... but I'm a fan, pink is my favourite colour!
This weeks pinkfest is themed around self love, something I'm consciously spending more time on right now. When you neglect to look after yourself it can be the beginning of low self esteem, body confidence issues, increased anxiety and stress... not a good path.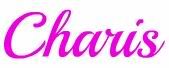 PS. See previous The Pink Post
here